History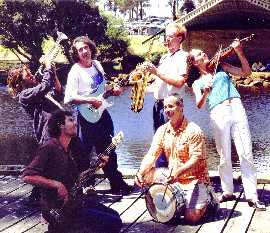 The seed of Midnight Mahina originated over a Sunday lunch in 2000 as Jude and Alan started jamming together for the first time. They were immediately asked to perform as a duo and together embraced the idea of more musical interaction.
Jude had started composing for the first time and Alan was impressed with her music and lyrics. They invited trumpeter, composer and singer Dave Rastrick to join them and extend their sound and repertoire of original music. Saxophonist and flautist Evan Holmes was next to join the group now named Midnight Mahina, bringing his extensive feel for, and knowledge of jazz to the arrangements of the bands compositions. Finally the groovy bass of "Fish" Gill and driving percussion of Joel Barter were invited to complete Midnight Mahina's rhythm section and enable the group to develop as a high energy dance band.
Dave left the band to focus on his own musical interests and Mark Tupman joined to replace Fish on the bass. This resulted in changes to their repertoire, with the band concentrating on playing Jude's compositions exclusively, arranged and performed to entice audiences to their feet from the first song! In this combination they recorded Odd Sock, their second CD, in 2004. The current Midnight Mahina is Tony King on bass; Lauchie Gillett, drums; Charlie Lemann, guitar; Evan and Jude remain as the original band members.
In 2004 Midnight Mahina's "Circus" song was selected from applicants all around regional Australia to be included on the ABC's Fresh Air CD.
Midnight Mahina have performed in a wide variety of productions and venues throughout the south west of Western Australia. Some of these include: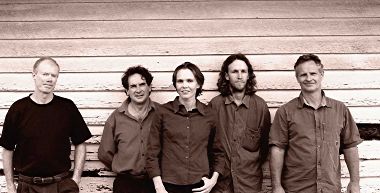 Fairbridge Festival, Pinjarra
Down South Festival, Albany
Celebrate Albany Festival
Nannup Festival
Support to Shooglenifty and Indian Ocean
Support band for Cat Empire
Brave New Works, Denmarkarts
Howard Park Winery, Denmark
Franklin River Estate, Franklin
Kulcha, Fremantle CD launch.
Esperance Yacht Club, Esperance Arts Council
Vancouver Arts Centre, Albany
West Cape Howe, Denmark
Karriview, Denmark